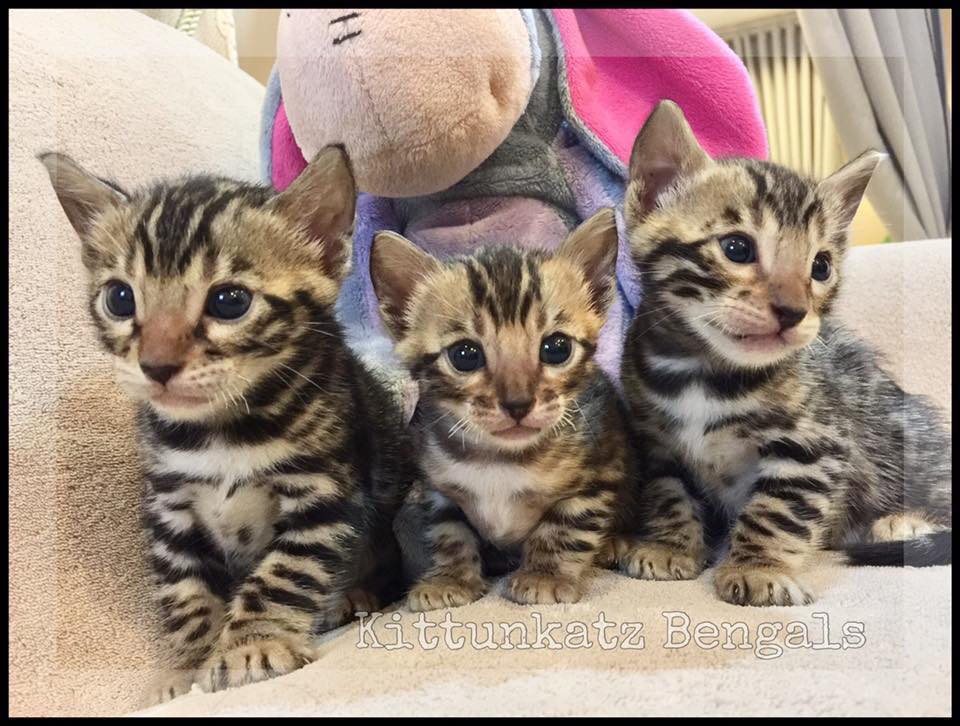 To Purchase a Kitten
If you are interested in finding out what kittens we have currently available, please check out our availability list.We probably have other kittens besides those listed so please contact us for more information. If there is a kitten on the list that sounds like what you are looking for, contact us and we will send you photographs of that kitten.Or if you don't see what you're looking for now, let us know what you want and we will notify you if we get a kitten that fits your requirements
.
Once you decide on a kitten, a deposit Euro500 - Euro1000 will hold the kitten until it is ready to go to your home. Payment to be made by Western Union, paypal or bank transfer. We let the kittens go to local homes at about 12 weeks of age. Deposit unrefundable or refund. We not refund any payment if the cat have a problem (need full medical test result) we will replace other cat. Kittens go home between 12 and 14 weeks of age. BOARDING FEES WILL APPLY IF KITTENS ARE LEFT HERE LONGER THAN 14 weeks.
.
At this time, they are eating well on their own, using the litter box , and have had vaccinations started. If air shipping is required, we like to wait until the kitten is just a little older before letting him go. Our kittens are guaranteed healthy on arrival. But we recommend that you have your new kitten checked by your veterinarian within 24 hours after its arrival
.
Additionally, we guarantee our kittens against congenital defects , that might not be obvious at an early age, for 6 months. When your kitten arrives, he will have a list of the vaccinations he has received, and recommended future boosters. Also, he will have the proper registration paperwork, depending on whether or not he was purchased for breeding purposes. Any kitten purchased as a pet, will be altered before leaving Kittunkatz Cattery
.
.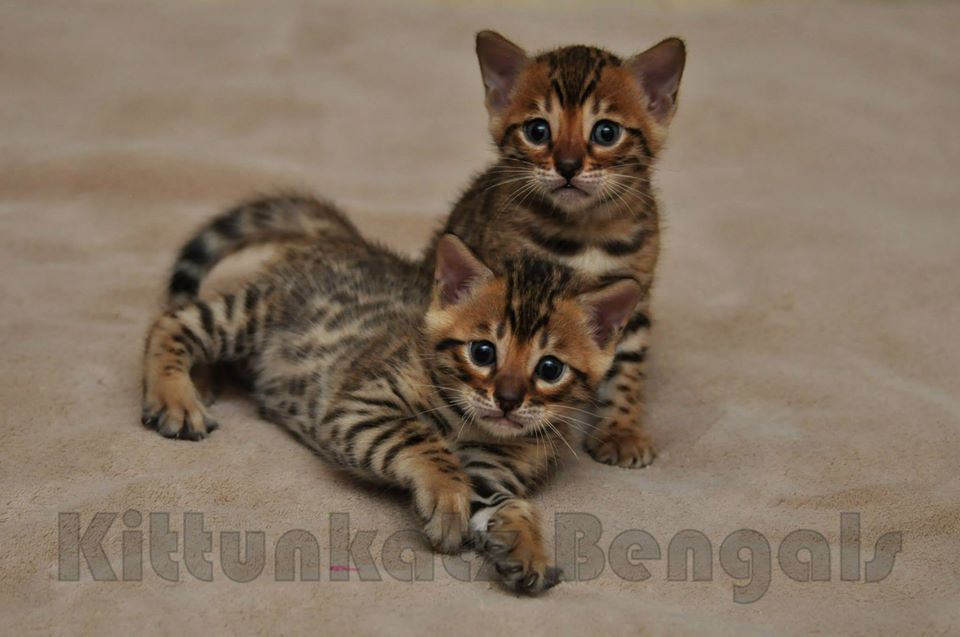 Pricing
Our kittens are individually evaluated , and priced accordingly. Those that meet the Bengal standard best, have the best markings, pattern, coloration, and conformation, are our best quality kittens and therefore our most expensive
.
These are considered our "show quality" kittens and prices can start at EURO2000 for these exceptional babies. Occasionally, we will sell show quality kittens as special pets, at a reduced price, if the new owners agree to alter the kitten. Kittens purchased for breeding purposes must be good examples of the breed, and have the potential to produce top quality offspring
.
These kittens may fall short of being show quality by having a rib-stripe or two, or perhaps the color or contrast is not as flashy as would be necessary for showing. Breeder and show quality kitten will range from EURO3000.00 and Up, depending upon the color and markings
.
You may reserve your kitten before this date as we are not able to hold kittens due to a number of people changing their minds and not informing us. A deposit is required to hold your kitten. Deposits are not refundable. A kitten will not be classed as reserved until a deposit is received. If payment does not clear the kitten will be made available to the next person on the waiting list. I reserve the right to refuse sale with no explanation. We are not a business and therefore do not have credit facilities.