New Kitten
2023
Please contact us for detail info of the kitten
---
SOLD to USA
BOY FOR BREEDING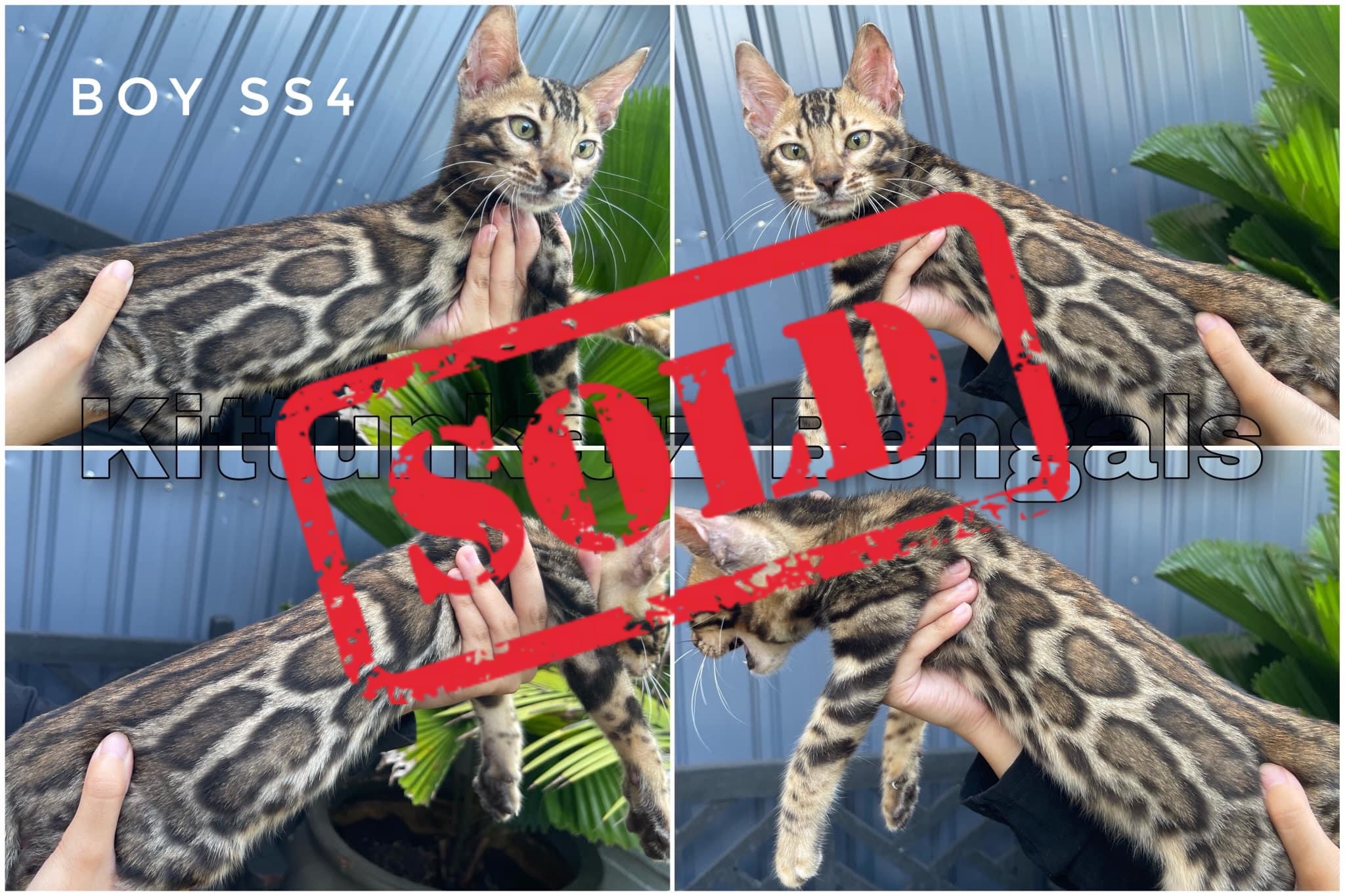 ---
SOLD to MALAYSIA
GIRL FOR BREEDING & SHOW
---
AVAILABLE
BOY FOR BREEDING
---
SOLD to MALAYSIA
GIRL FOR BREEDING & SHOW
---
AVAILABLE
BOY FOR BREEDING & SHOW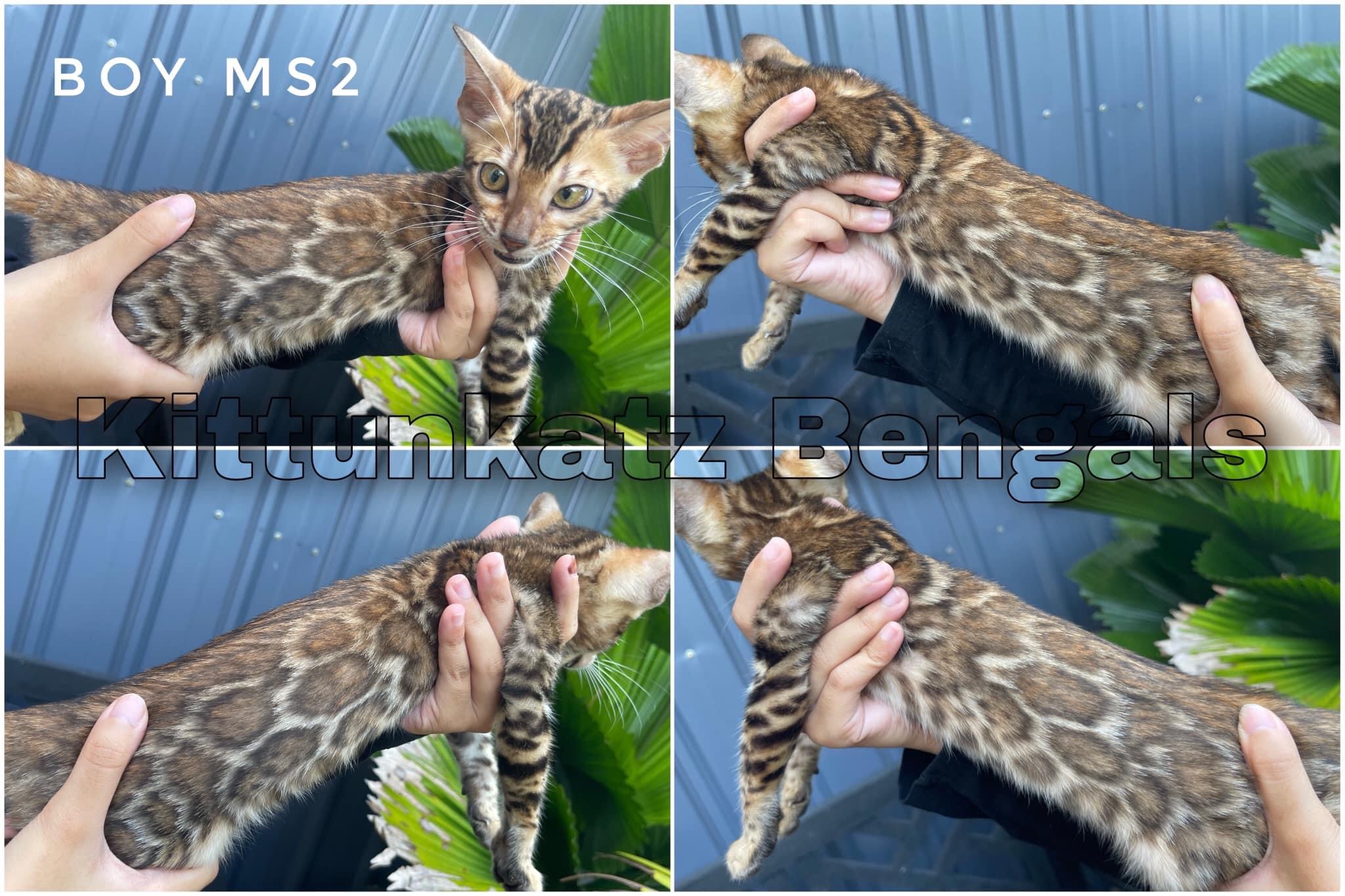 ---
AVAILABLE
BOY FOR BREEDING & SHOW
---
SOLD to THAILAND
GIRL FOR BREEDING & SHOW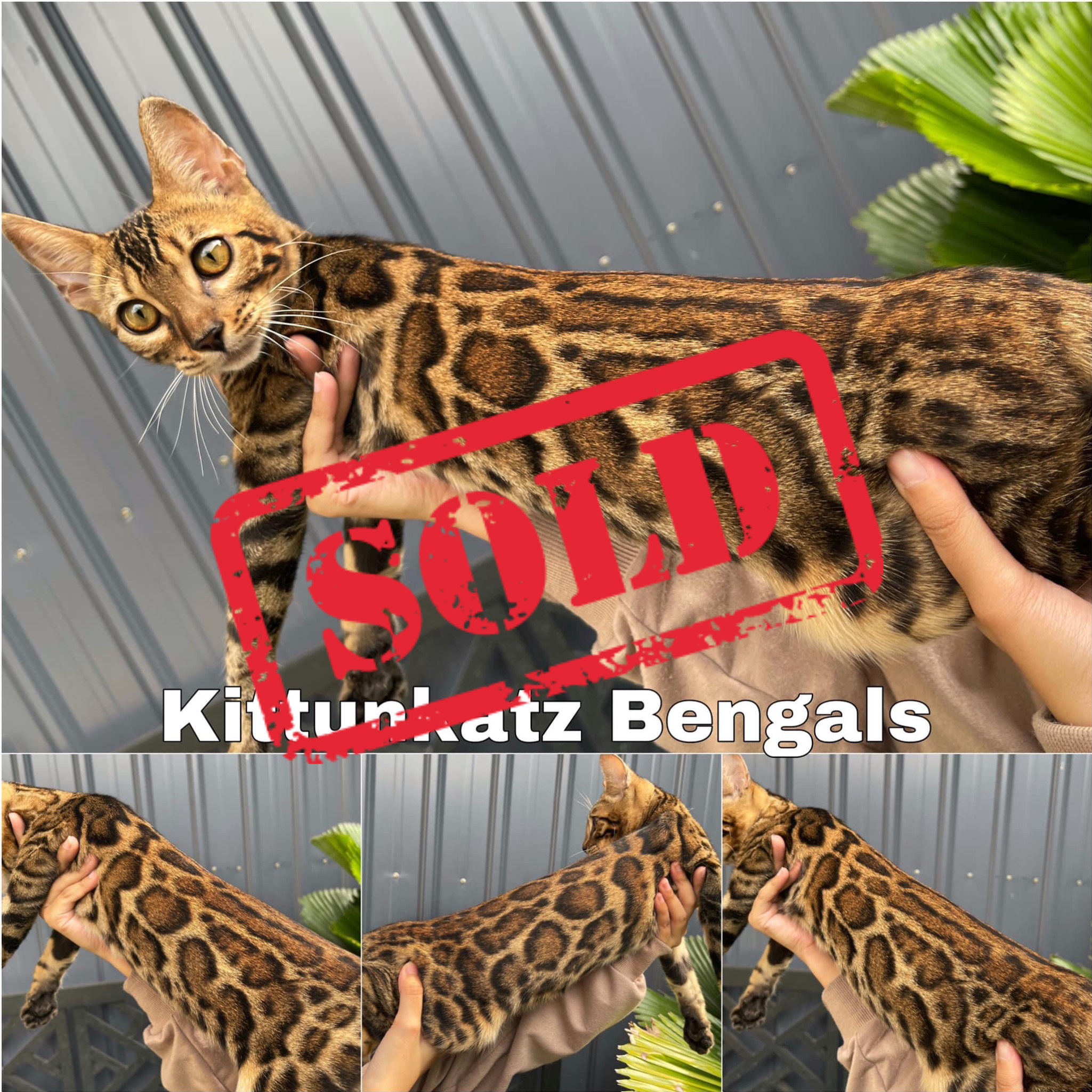 ---
SOLD TO USA
CONGRATULATION TO NEW OWNER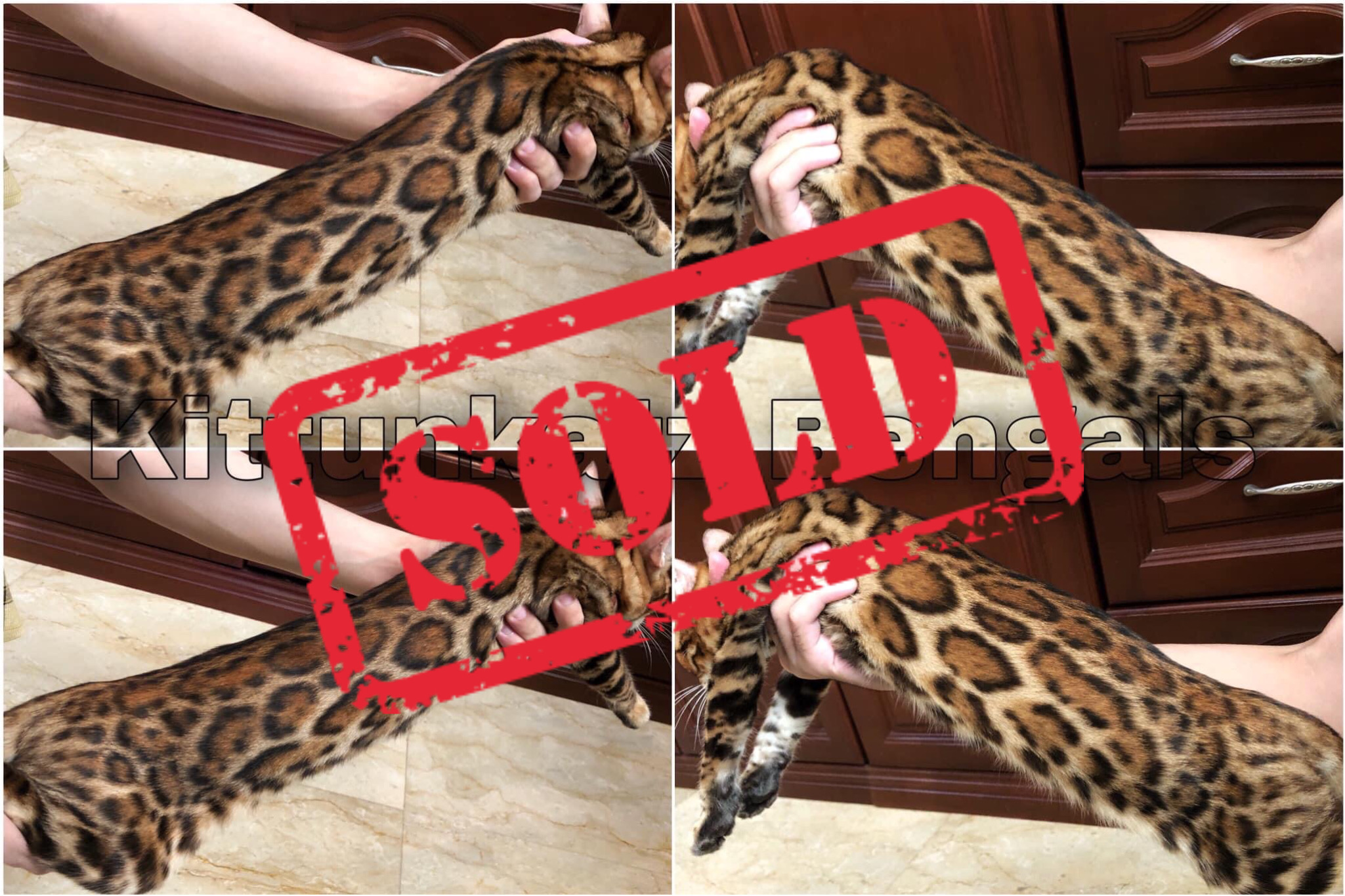 Please Email us for available kitten: [email protected]
.
AVAILABLE
Please feel free to enquire about this kitten. It will be on a first come, first served basis. We do not hold kittens without a deposit
.
PENDING
Means that someone is sending a deposit but it has not arrived yet – so you may enquire as the kitten may still become available
.
RESERVED
Means that someone has put down the required deposit and this kitten is not available
.
ON HOLD
Means that we are holding this kitten for further evaluation (till a specific age). However, feel free to enquire as it may become available
.
KEEPER
Means that we are keeping this kitten for our own breeding program
.
SHOW QUALITY
Show quality bengals display championship characteristics, and are considered the highest quality of Bengal cat. Championship characteristics for all breeds of cat are defined by TICA. However, we can not predict show successes
.
BREED QUALITY
Breed quality bengals display some championship characteristics, but usually not enough to qualify as a show cat, but exhibit characteristics that are important for breeding (temperament, colour variation, or very distinct markings, or good instinct in females for raising kittens)
.
PET QUALITY
Pet quality bengals are not show quality, but are bred to exhibit characteristics (good disposition, temperament, and healthy) that will make them great pets in a home of cat enthusiasts after being spayed or neutered. However, those cats have the looks that could be similar to show cats
1) Top Quality Pet Alter: €1400 – €2500 and up depending on Markings and Coloration.
2) Top Quality Breeders: €3000-€4500 ~ Price depends on kitten with markings
3) Breeding & Show Breeders: €5000 and Up
All the price not including paperwork & shipping cost thank you
.

.